Acting Nursery Manager
Exciting Position in our Outstanding rated nursery - flexible terms
We usually respond within three days
Les Petites Etoiles – Tufnell Park N7 0ND
Fixed-term contract to start ASAP for a period of 15 months.
Salary from £38,000 plus £2,000 starting bonus (terms apply)
7 weeks of paid holiday
An exciting opportunity has arisen in our Outstanding rated nursery. Our existing manager is going on maternity leave in July and we are looking for someone to start as soon as possible to do a hand-over. For the right candidate we could wait until September, but we would prefer sooner. As our manager is going on maternity leave, this position could work in several different ways.

Suitable for a deputy manager who wants to step-up for the first time. Our senior manager and team would be able to offer lots of support to help you grow and progress in your career.
Suitable for an experienced manager who would consider joining us. If it were of interest, there could be possibilities of being promoted to a more senior position (senior manager/ in-house trainer, other role) if the existing manager returns after her maternity leave.
This could be a part-time position of 3- or 4-days week if requested. We have a group-wide senior manager, who could provide support to this nursery during the week, so we could offer a 3 or 4 day/week manager role if that was requested.
Les Petites Etoiles is an Outstanding rated bilingual nursery, which offers excellent teacher ratios and care. We admit children to Les Petites Etoiles from the age of 10 months until they are 4 years old.
We provide a morning snack, lunch and afternoon tea which are all balanced, nutritious, and prepared using fully organic ingredients. We are pleased to offer free lunches to our staff as well.
Required skills:
A positive individual that loves working as a team
Strong organisational skills.
Experienced in team management.
Experienced in partnership with parents.
Excellent written and spoken English.
Previous Ofsted inspection.
Hold a clear DBS
Job specification:
Overall responsibility for the nursery, legal responsibility for Health & Safety &the EYFS welfare requirement (the Nominated person), all staff, communications with parents, implementing and leading on policies & procedures. You will see below that the manager's list of responsibilities does not include a group of key children. This role essentially does not involve working directly with the children.
Below are various areas of responsibility with examples of key duties (this list is not exhaustive)Parents as partners
The parents of the child we are caring for are our customers. Many have questions, some need a lot of reassurance, and all of them are to be respected and listened to. A fantastic manager earns their trust. Childcare happens in partnership with the parents and is responsive to their needs & expectations.
Examples:
Showing potential new parents around the nursery and answering their questions
The manager has ultimate responsibility for talking to parents from when children first arrive/settle with us to when they leave.
The manager deals with queries and solves problems for parents where appropriate.
Preparing and sending a newsletter every 2 months for the parents
The leadership of the team:
A team needs a leader who will guide them and help them. As a manager, you will help the team deliver consistently outstanding childcare. A great manager helps bring out the best in people.
Examples:
To be a Line Manager and provide support and supervision to all other members of staff, junior staff and volunteers. Carrying out regular staff supervision and recording as appropriate, as well as conducting twice-yearly appraisals.
To guide the nursery practitioners to follow best-practice and our policies.
To check the planning and delivery of a curriculum suitable to meet the needs of children aged 1 to 5 years old (from age 2 in Mars Montessori), and help the team find time for weekly planning meetings and non-contact time.
Recognising the strengths of each member of staff and explaining their areas for improvement.
To ensure the vision and the mission statement of the nursery are met
Excellent Organisation
A nursery thrives on great organisation. The organisation of the manager makes all the difference. This ensures everything important is achieved on time, and in the correct way.
Examples:
The manager must ensure they have a reasonable knowledge and understanding of current relevant legislation in relation to childcare.
To ensure the nursery, staff, policies & procedures comply with OFSTED & other statutory requirements.
Ensuring our menus are followed, and that any nutritional, religious or dietary needs are met and allergies carefully controlled.
The planning and filing of relevant records including the keeping of children's personal details for emergency purposes, the keeping of an accident record file, attendance register, outings records file, medicine records file, and any other mandatory records including receiving and noting fees and invoices to parents.
Ensuring the SEF is completed annually and filed online with Ofsted
Updating the register and other spreadsheets to assist with bills to parents
Many other general administrative tasks range from paying cheques into the bank account, dealing with all telephone calls, ordering supplies & food, filing bills, maintenance of employees or student files, Health & Safety including risk-assessments, fire drills records, food temperature records, first aid box, and conducting the fire drill
Completing the standard monthly action plan, and also devising and following up new action plans as required
A key responsibility is ensuring the nursery operates at our target occupancy.
Any other administrative duties, as required by the needs of the Nursery
Ensuring safeguarding & welfare
Nothing can be more important than keeping the children safe.
Examples:
Ensuring our safeguarding policy is followed: our policy is never to have only one member of staff alone with the children in a room/space – reminding everyone and making certain that there are always two people in the room with children at all times, and that no mobile phones are used at any time.
Conduct (or supervise a delegated) daily Risk Assessment, as well as various other assessments at various intervals.
Overseeing the planning and delivery of relevant records and profile reports in relation to children's individual progress. Ensuring that regular termly meetings are arranged with parents to deliver a written profile report to the parent in which both the Manager and key person are to be present. Reports are to be signed and filed.
Nursery Manager Job Specification
Required Qualifications:
Minimum Level 4 (Montessori or NVQ) if promoted internally otherwise:
Level 6 (BA Degree in Early Years) with or working towards Early Years Professional Status (EYPS)
At least a B in GCSE English
At least a C in GCSE Maths
Required Experience:
Minimum 1 year's experience as a deputy manager in one of our nurseries, or several years' experience as a manager elsewhere.
Required Skills:
Leadership skills
Thorough knowledge of the EYFS
Relationship with staff
Effective communication with parents
Modelling best practice
Good level of spoken and written English. This is an absolutely required skill. With good spoken and written English, we are able to give you the responsibility to write reports, ILPs and talk to parents. Our nurseries specialise in language skills, and ability here is an absolute "must". All applicants will have a written English test.
Competent IT skills (Word, simple Excel)
Required emotional characteristics:
Confidence as a leader
Great listening skills
Stable and dependable
Problem-solving & a positive can-do attitude
Resilient (strong) yet also caring and great empathy
Able to take constructive criticism
Able to be self-reflective to improve constantly
Culture & Values
Nearly all our staff recommend us to their friends (93%)
"It's a great team and well-organised nursery"
"The positivity of the team and the support from management."
"The work philosophy is amazing and you can feel it in the setting. This nursery really appreciates their team, listens to them and prioritises their wellbeing."
"I feel trusted by the managing team, I can research and choose my own training, my team of colleagues is fantastic and everyone shows a lot of empathy."
"I love the workplace harmony – caring colleagues and management. Another point is professional growth – the management will push you to achieve your full potential"
"Home away from home."
Safeguarding
Children and young people should never experience abuse of any kind
We have a responsibility to promote the welfare of all children and young people, to keep them safe and to practise in a way that protects them.
All references will be thoroughly checked and we will apply for a DBS update service as well as a DBS equivalent from any country the applicant was in prior to the UK and within the last 5 years.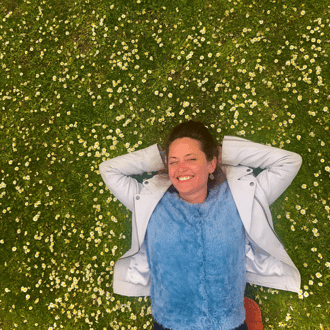 About Bilingual Nurseries
Bilingual Nurseries & Les Petites Etoiles
Acting Nursery Manager
Exciting Position in our Outstanding rated nursery - flexible terms
Loading application form