Room Leaders & Senior Practionners
·
Paddington
Montessori Pre-School Teacher
7 weeks paid holiday, £26,500 plus £2,000 starting bonus. During the year we invite some of the U.K's best trainers to deliver training to the team
We usually respond within three days
Salary: £26,500 plus £2,000 joining bonus
Holiday: 7 weeks paid holiday
Hours: 38 per week
English Speaking Role (No knowledge of French is required)
Montessori Preschool classroom
A wonderful opportunity to join our Montessori accredited nursery in Paddington, West London.
Les Trois Oursons is a private bilingual nursery with children from 2 to 4 years old.
We provide a morning snack, lunch and afternoon tea which are all balanced, nutritious, and prepared using fully organic ingredients. We are pleased to offer free lunches to our staff as well.
The quality of our nurseries depends on the quality of our staff. We strive for our nurseries to achieve the highest quality and professionalism. Our staff and their well-being are hugely important to us.
Required Qualifications:
A recognised Montessori qualification.
Role
The chosen candidate will work in the Montessori preschool room and will be responsible for teaching the children, presenting Montessori resources and materials, and supervising them in their daily activities.
Planning for your key children
Following the Montessori ethos and work cycle
Responsibility for recording relevant information in relation to your assigned key children's progress.
Planning for your key children
Weekly individual diaries for the parents of their key children
Individual Learning Plans for your key children
Reports for the parents twice a year
Supervising children in their daily activities, organising and preparing art activities for the younger children as appropriate and as may be requested by the Manager.
Required Skills:
Knowledge of Montessori pedagogy and child development
Understanding children
Excellent knowledge of the EYFS
Great people skills including the ability to communicate effectively with parents
Competent IT skills (Word, email)
Confidence to put into practice what you know
Openness to be told/learn how to improve
Empathy and patience for children who are are struggling to do something
Great listening skills
Problem-solving & a positive can-do attitude
Resilient (strong) yet also caring and great empathy
Able to take constructive criticism
Able to be self-reflective to improve constantly
We will provide training and support to help everyone who works in our team, to help them and us constantly improve in quality. Your first week with us will be staff training, and we will also invest in your long-term training.
Safeguarding
Les Trois Oursons is dedicated to taking every possible step to ensure the highest levels of child protection and safeguarding.
All references will be thoroughly checked, and we will apply for a DBS update service as well as a DBS equivalent from any country the applicant was in prior to the UK and within the last 5 years.
Equal Opportunities
We are an equal opportunity employer and consider all qualified applicants equally without regard to age, gender reassignment, being married or in a civil partnership, being pregnant or on maternity leave, disability, race including colour, nationality, ethnic or national origin, religion or belief, sex, or sexual orientation.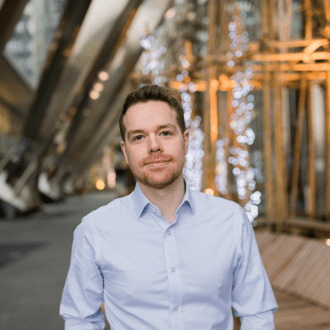 About Bilingual Nurseries
Bilingual Nurseries & Les Petites Etoiles
Room Leaders & Senior Practionners
·
Paddington
Montessori Pre-School Teacher
7 weeks paid holiday, £26,500 plus £2,000 starting bonus. During the year we invite some of the U.K's best trainers to deliver training to the team
Loading application form