Does my existing UK qualification count?
For a qualification to count as full and revlevant in a UK children's nursery, it must be recognised by the Department of Education.
We have a specific page about overseas qualifications: https://bilingualnurseries.teamtailor.com/pages/uk-qualifications
However, if you have a UK qualification, not all qualifications count as full and relevant. For it to be recognised, it must be on the official list by the Department of Education:
https://www.gov.uk/government/publications/early-years-qualifications-achieved-in-england

To see if your qualification is on the list, click the link directly above and then: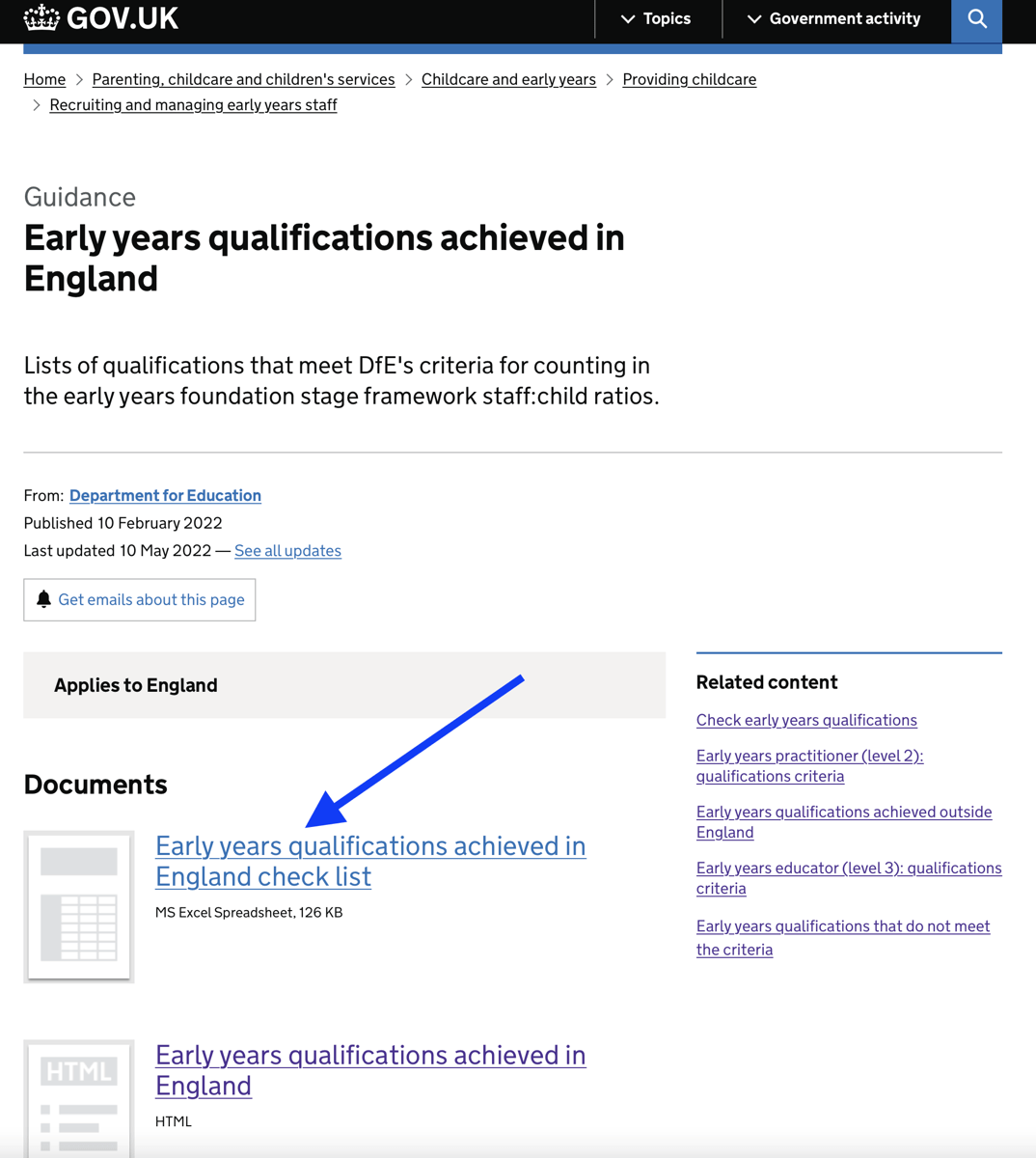 Click the top document link titled "Early years qualifications achieved in England check list"
This will download an excel document.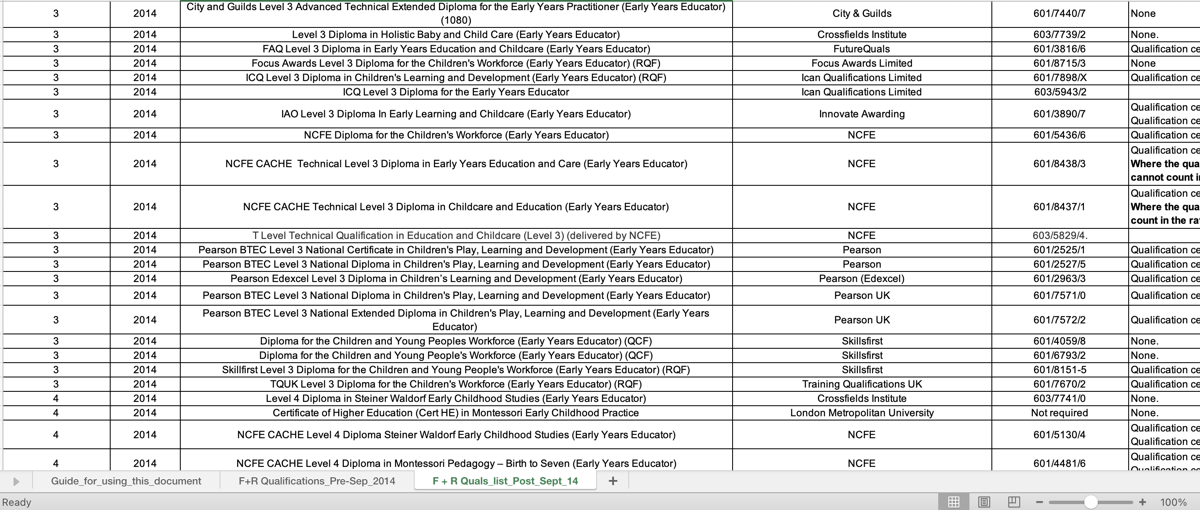 On the excel document, there are several tabs (pages), one page is for qualifications started before September 2014 - this page is called "F+R Qualifications_Pre-Sep_2014"

For Qualifications started after September 2014, this tab/page is called: F + R Quals_list_Post_Sept_14
Both the title and the awarding body need to be on the same line for the qualification to count as full and relevant. Please note, that sometimes the awarding body will be called "various".
The list is NOT in alphabetic order. We recommend you use the search function or the filter functioning Microsoft Excel or Apple Numbers to help find your qualification.
Sadly if your qualification is really not on the list, then your qualification does not count as Full and Relevant, and you cannot be counted in the staff ratio of a children's nursery in the UK.
*********
Please see the following pages for more information about:
Recognising overseas qualifications: https://bilingualnurseries.teamtailor.com/pages/overseas-qualifications

Studying a new UK qualification
https://bilingualnurseries.teamtailor.com/pages/uk-qualifications
For more information about visa sponsorship, please see this page:
https://bilingualnurseries.teamtailor.com/pages/visa
For more about us, please visit:
https://bilingualnurseries.teamtailor.com
Please see our jobs listings here:
https://bilingualnurseries.teamtailor.com/jobs