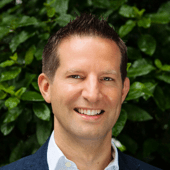 Philippe Fraser
Director – Head Office & Admin roles
We are privileged to be able to bring you this group of Bilingual Nurseries.
We have an amazing group of teachers and managers to bring the very best bilingual education in London.
I was lucky enough to be brought up bilingually, speaking French and English at home – I wish every child could be given this amazing opportunity. I wish every nursery school everywhere in the world was at least bilingual – if not trilingual.
I learnt German at school (obtaining an A at A-Level). At the age of 16 (whilst still in full time education) I became a part-time professional interpreter with "Language Line", an agency where I worked for clients such as the courts, the police, the Home Office, Amnesty International and private clients etc.
I was awarded a degree in Japanese at SOAS (University of London) where I also became fascinated by the study of linguistics. In 1997 I was awarded a scholarship to study at the prestigious university of Waseda in Tokyo. More recently I have started to learn Spanish and British Sign Language (my 6th language) as hobbies.
After carrying out research into the best bilingual and multilingual schools in Paris in 2007, I became the Director of an existing nursery and transformed it into a bilingual setting: Mars Montessori Bilingual Nursery School in Angel, London. We have fantastic teachers at Mars, and we learnt firsthand the best ways for children to acquire new languages and also how to best involve parents. In November 2011, Ofsted awarded Mars an "Outstanding" rating in every single category of education & care.
In 2011, I joined forces with Amandine Alys & Olivier Bertin and opened a bilingual nursery school as a joint venture, Les Petites Etoiles in Tufnell Park.

In May 2012 I open Les Trois Oursons. Here we accept children from 10 months – an absolutely ideal age to start experiencing a new language.

These were followed by Les Petites Etoiles Montessori Crouch Hill, which opened in 2019, and Les Petites Etoiles Montessori West Hampstead which opened in September 2011.
I'm absolutely passionate about what I do. I love my job, my teams and the families we look after.

It's a privilege and an honour to look after so many children – and see their transformation over the years.
As well as Maria Montessori, I am a big fan of the Growth Mindset  by Carol Dweck, and Positive Discipline by Jane Nelson, and Non-Violent Communication. 
Philippe Fraser, one of our founding directors.